Fantasy Adventure
March 10, 2021
0 Comments
---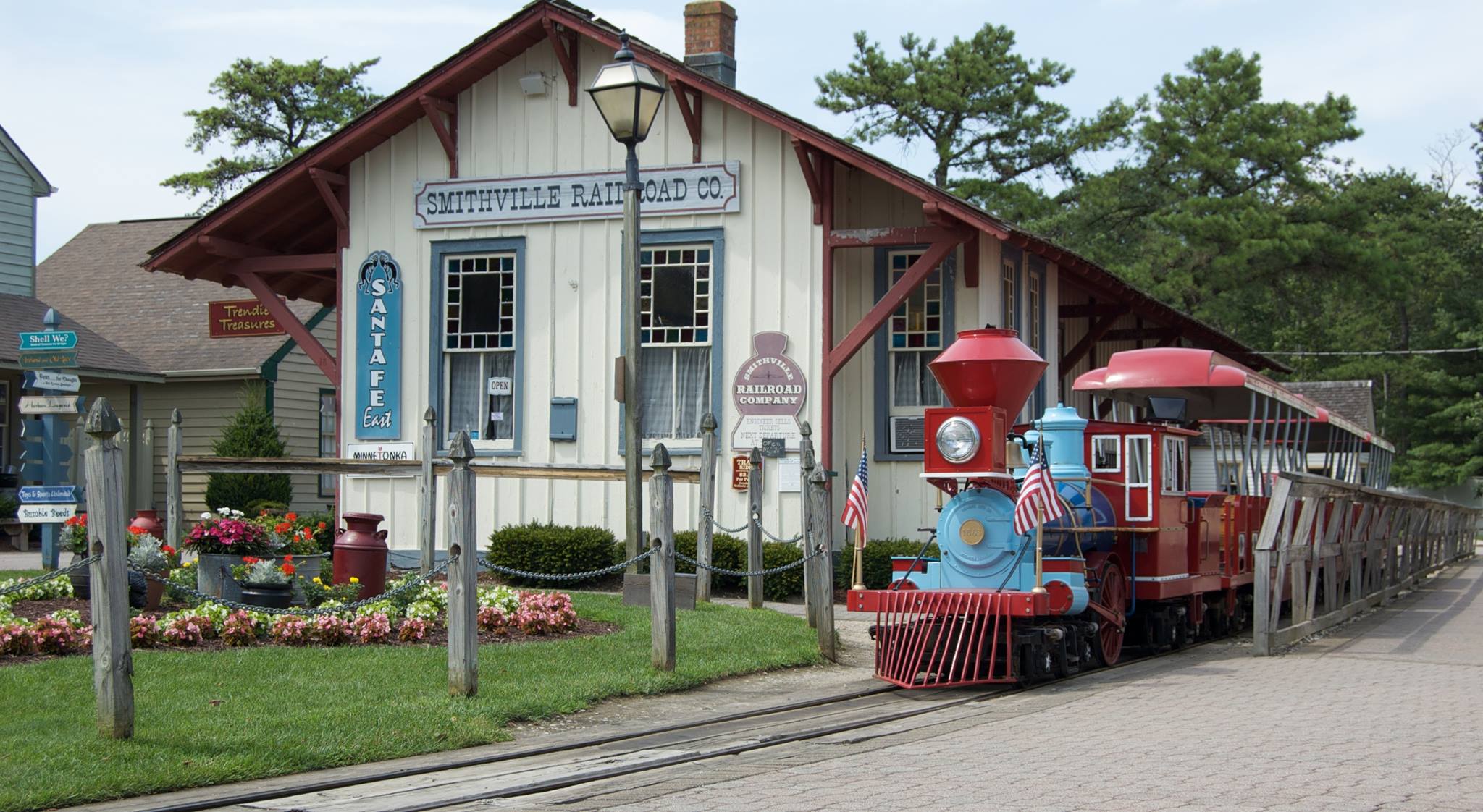 ---
Riddlesbrood Touring Theater Company Brings a Fantasy AdventureFest to Historic Smithville
Featuring a Magical Musical that Transports Audiences to a Mythical, Gamified World Where They Wield the Power
By Pamela Miller

There's a whole new way of presenting live theater productions soon to embark for Historic Smithville, 615 E Moss Mill Rd, Smithville, NJ 08205. "Harken – A Game of Phones", an original fantasy adventure by Riddlesbrood Touring Theatre Company, that unfolds within a medieval "Game-of-Thrones-like" world, will be the featured outdoor attraction at Riddlesbrood's first 2 day outdoor Fantasy AdventureFest on Saturday, May 22nd and Sunday, May 23rd. Performances will be at 1 PM, 4:30 PM and 8:30 PM on Saturday and at 1 PM on Sunday. A variety of vendors with fantasy and adventure themed art, artistry and collectibles will add to the festivities. Admission and parking are free both days.

Actors from The Riddlesbrood Touring Theatre Troupe, along with over 20 local actors of all ages from the Delaware Valley, will perform in "Harken – Game of Phones", a thrilling show that features action-packed adventure with stage combat scenes, stunning costumes, heart-pounding original music and dancing.
 "Harken" is the name of the mythical, fantasy world that the 5 main characters are transported into where they must overcome many threats to their survival. Presented on Riddlesbrood's new portable, main stage, along with 2 other stages set up on their Village Green in the heart of the Village of Smithville, from the start, the actors in "Harken" encourage audiences to participate in changing the course of the plot of the show through their use of their smartphones.  

Once they choose their favorite living avatar from the 5 main characters, they can gain control of the show by choosing their avatar's path.  It doesn't take long before the audience is immersed in a mystifying universe that fades the boundaries between reality and fantasy – a place were they can help their avatar overcome deadly obstacles from dragons and giants, to the undead, to fulfill their quest.  As the decisions of the participating members of the audience mount up, they gain points and could go home the ultimate winner.

Like the suspenseful television show, "Survivor", each of the main characters must journey through the adventure to "win" the contest. But unlike a reality show, where you can only shout in frustration at the TV while rooting for your favorite player, in"Harken", you can actually help the character of your choice.  Since this audience controlled format guarantees that no two shows are ever alike, Ryan Long, Executive Director of Riddlesbrood, invites audiences to attend as many shows as they can during the Fantasy AdventureFest.  

"What makes "Harken" even more engaging is that the audience can participate by choosing a favorite character and voting on what happens next, " said Long. "Voting is optional, though. If you don't own a smartphone, or just want to watch and enjoy – that's fine, too!  The show is fun for the whole family, whether you decide to play or not."

"Harken" has been a pet project of Long's for years. As he worked on the innovative concept and its technical aspects, he got so involved in the alternate universe of the play that he, a serious colanger, himself, actually, ended up creating a new language for "Harken". With help from famed colanger and linguist, David Peterson, creator of the Dothraki and Valyrian languages for the remarkable television series, "Game of Thrones", Ryan developed a language for "Harken" he calls "Riddlesdiculous", providing another level of theatrical experience rarely offered to audiences.

"To see"Harken" come to life in our new outdoor format at our 1st Fantasy AdventureFest at Historic Smithville offers us a whole new horizon of opportunities to engage audiences of all ages in an exciting and fun escape from reality," explained Long. Stopping for a moment to shake his head, he added, "That's something we all can use right now."

During the Fantasy AdventureFest, Historic Smithville, a year round travel destination  for couples, families and seniors, will be bustling with activities, with something of interest for everyone. For added entertainment, their whimsical Smithville Train and fanciful Smithville Carousel will also be open and running both days for children and adults alike to ride and share an unforgettable experience. Both attractions are just $3. Paddle boats will also be available to rent during the weekend.

50 charming specialty shoppes, an Antique Arcade, the award-winning, historic Smithville Innrestaurant, along with 3 other main restaurants and 7 eateries within the Village, will all be open to visit and enjoy before the shows, during intermissions or after the matinee shows. Reservations are suggested.

For visitors who would like to stay overnight or the entire weekend, picturesque lakeside lodging is available at the Colonial Inn Bed and Breakfast which has 32 rooms nestled within walking distance of the Village area. Reservations are required. 
Buses disembark at historic Smithville Inn that dates back to 1787. Voted "Best Off Shore Restaurant", the award-winning restaurant is open for lunch and dinner and is renown for its spectacular Sunday Brunch.
For more information go to https://www.riddlesbrood.com/harken