Frankenmuth CVB
November 16, 2022
0 Comments
---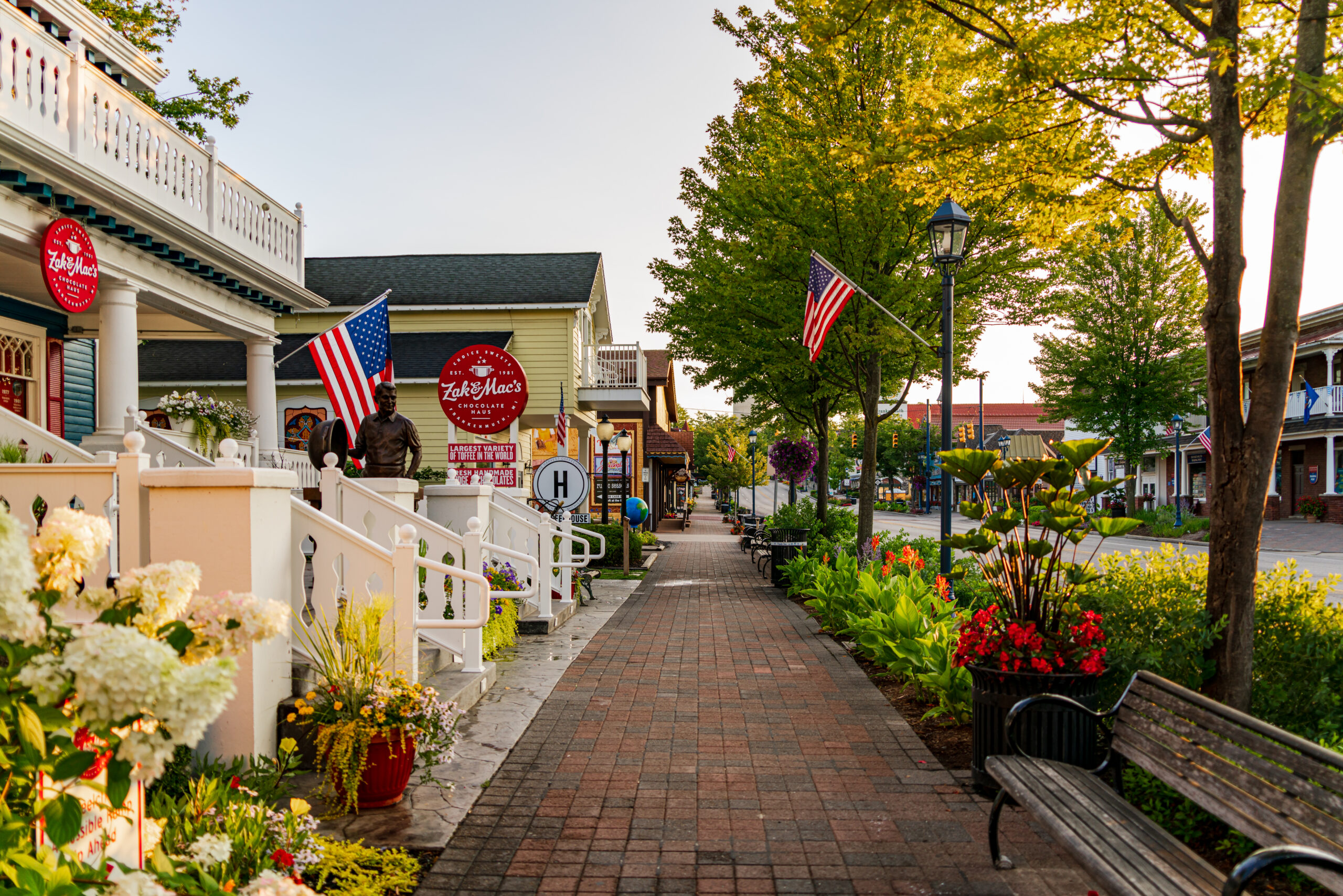 ---
Four Seasons of 1-800-FUN-TOWN Fun
Twinkling lights painting the snowflake-filled winter sky, spring blossoms lining the bavarian-architected streets, horse-drawn carriages strolling under the sun-colored autumn leaves, and salted chicken seasoning swirling through the summer air…these vignettes vividly set the scene for the fairytale realm of Frankenmuth, a town that puts the 'fun' in 1-800-FUN-TOWN throughout all four seasons.
The magic of winter is a wonderland in Michigan's Little Bavaria. The Frankenmuth Christmas Experience is filled with merry fun from the World's Largest Christmas Store and authentic German Christkindlmarkt, to the Frankenmuth Ice Rink and Santa's Reindeer Farm. Beyond this, you can shop through town like Santa's elves, tour through the lights, sing along to the magnificent Christmas tree, and capture it all through the Stop and Snap Challenge. Like a snowglobe town, Frankenmuth's cool winter makes the heart grow much warmer.
Spring in Frankenmuth is a celebration of renewed life surrounding the Easter holiday. Town dresses for the occasion to continue the community's cultural German heritage. It is the time to rest, relax, sightsee Bavarian streets, shop with ease, enjoy feasting from food trucks, dining German delectables, sampling tasteful beers, and picnicking under hot air balloon adorned skies.
The summer sun heats up Frankenmuth's festivals as much as it does the weather, and along with the festivals are the festivities. Boat on the Bavarian Belle or FunShips, bike over the Holz-Brücke Wooden Bridge, climb through the trees at the Aerial Park, or sit back and relax during Concerts in the Park. Dust off your dirndls and lederhosen, because a summer in Frankenmuth is one that you won't forget.
You will 'leaf' with memories, especially during fall in Frankenmuth, since it is a cornucopia of fun. Each moment spent in Michigan's Little Bavaria during harvest time is just as colorful as the autumn tones. Scarecrow Fest and Corn Maze Weekends are only the beginning of Frankenmuth's fall festivities. Feel 'oh so' fall with the Farmers Market, Grandpa Tiny's Farm, Auto Fest, Oktoberfest, and Michigan's Big Country Fest! So whether you make a visit during winter, spring, summer, or fall, 1-800-FUN-TOWN is calling your name.