McLean County Museum of History –Bloomington, Illinois
November 16, 2020
0 Comments
---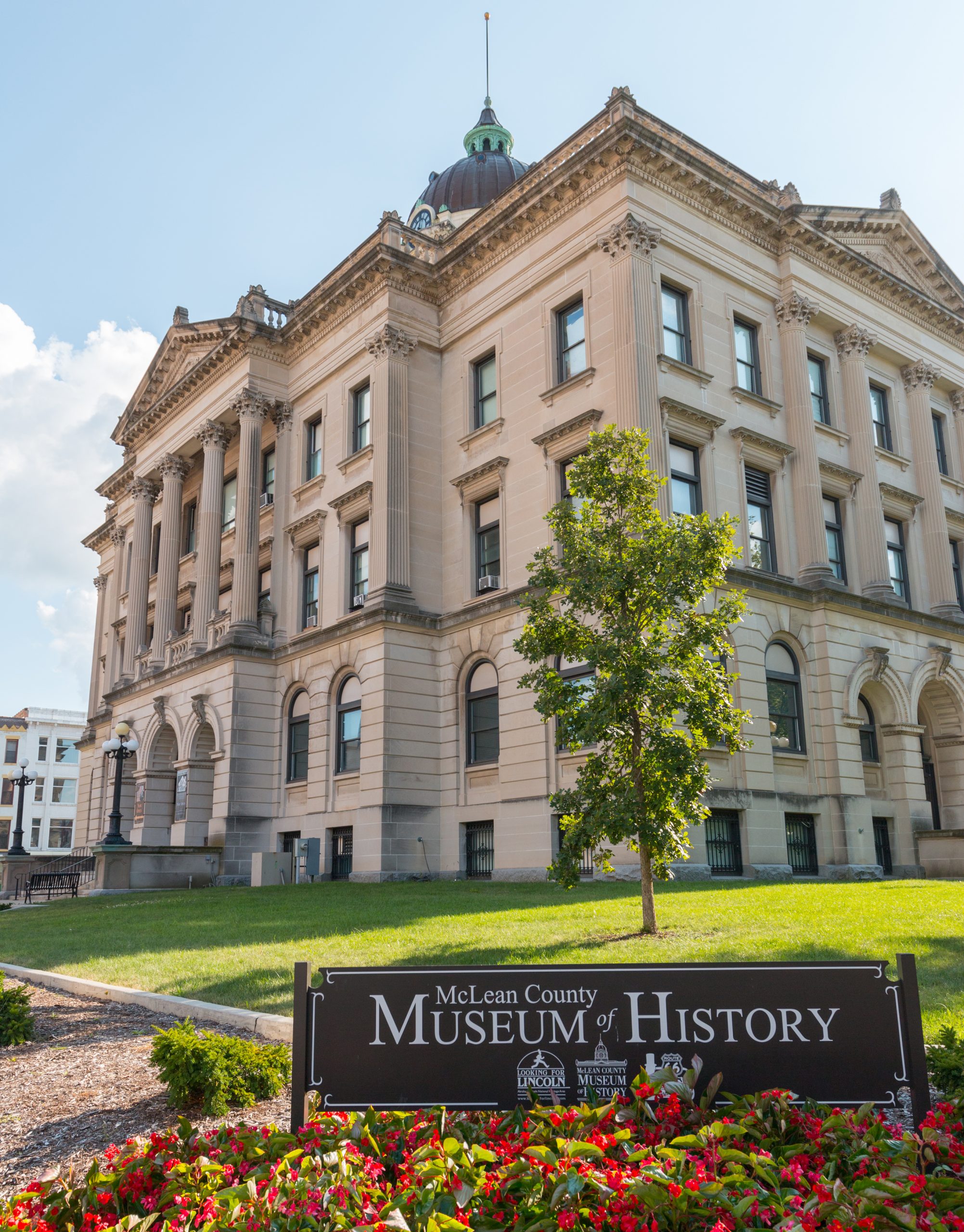 ---
Learn how Abraham Lincoln's local law career threaded him into his international destiny as the 16th president of the United States; explore the difficulties and strengths of pioneers forging across the country and more all in one stop at McLean County Museum of History located on the Museum Square in historic downtown Bloomington, Illinois. Located near several other historical attractions and about one hour from Springfield, Illinois, the McLean County Museum of History is a must-see for any group with an interest in American History.
Step back into the 1800s with Abraham Lincoln in McLean County. This exhibit focuses on Lincoln toiling in the 8th Judicial Circuit. The connections he made in the McLean community would last through the development of the new Republican Party and beyond to the solidification of his momentous role in the anti-slavery movement and as president of the United States.
Venture back to America's infancy with Challenges, Choices and Change. Separated into three sub-exhibits, Choices explores the people and the work that made McLean County what it is today. in Making a Home, groups ponder the populations of McLean area starting with Native Americans thousands of years ago to Asian Indians and Latinos in the late 20th century. Explore workers and their tools from the 1820s to the 1990s with sub-exhibits Farming in the Great Corn Belt and Working for a Living. These exhibits honor the history and evolution of labor.
Young learners will love the Harriet Fuller Rust Pioneer Discovery Room. Here, they can gather eggs, cook over and "open flame," milk a cow and more with fun, hands-on displays.
Those with an eye for beauty will love the Courthouse Exhibit, which is displayed throughout the museum on lighted panels. These informative panels explain the architecture, construction and materials of McLean County's longest-standing courthouse – the building that now houses the museum.
In the Bloomington area alone, there are several other historical attractions. Consider building a historical tour with McLean County Museum of History, Normal Theater, The David Davis Mansion and Evergreen Memorial Cemetery.
For more information, phone (309) 827-0428 or visit mchistory.org.
Tour operators should note the Cruisin' with Lincoln on 66 Visitors Center has newly renovated restroom facilities.