National Civil Rights Museum at Lorraine Motel
---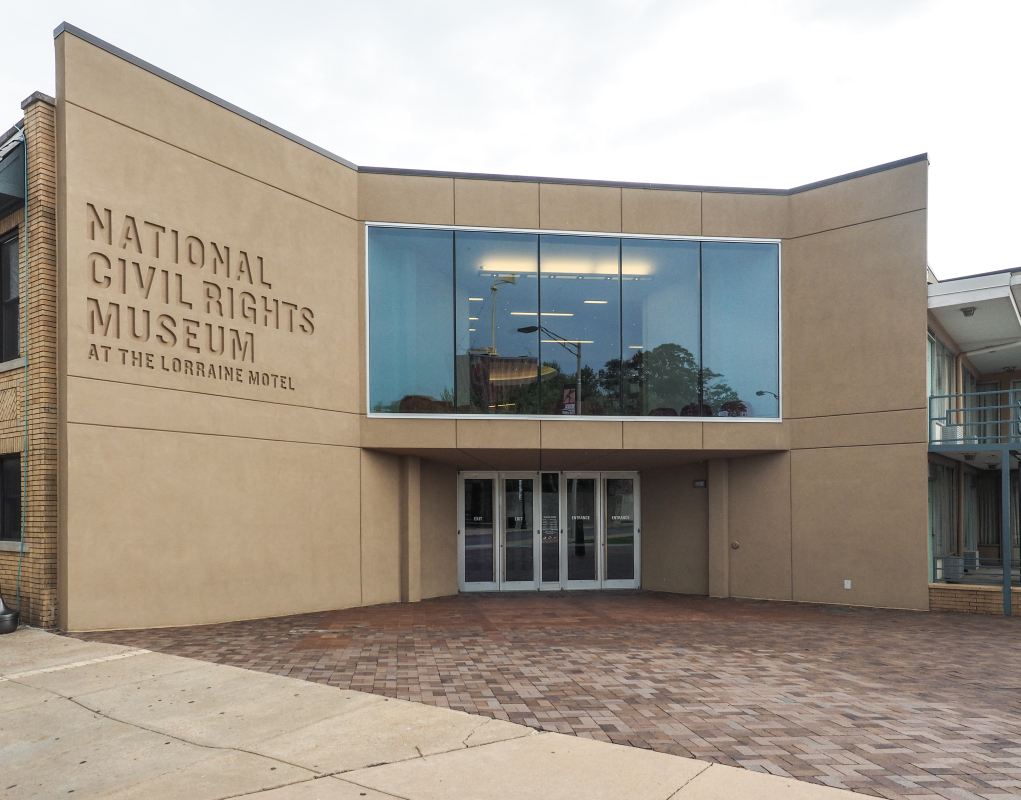 ---
By: Melissa Stanek
Memphis, Tennessee
During the Cold War another type of battle was raging on American soil. Groups looking to learn more about it head to the National Civil Rights Museum at Lorraine Motel in Memphis, Tennessee. Perhaps most famous for being the assassination site of Martin Luther King Jr., the Lorraine Motel has become a monument to social justice and an educational force for people of every color.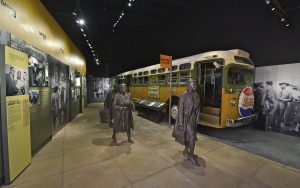 Four out of the five permanent exhibits at National Civil Rights Museum are set during the Cold World period. Groups learn about federal reluctance to intervene while exploring the events that occurred when people had to take up their own cause. Exhibits cover key events such as the Student Sit-Ins, featuring statues of the students and hecklers around an authentic counter top and the Montgomery Bus Boycott, featuring a bus and a seated Rosa Parks. In the A Culture of Resistance exhibit, the Atlantic Slave Trade (1619-1861) is explored like never before. Groups can see life-size figures, hunched toe to back, inside a sculpted segment of a slave ship and learn of the wealth the Atlantic Slave Trade created for America. Videos, motion-triggered audio clips, colorless statues and more flesh out each display.
The National Civil Rights Museum is open 9 a.m. to 6 p.m., Wednesday to Monday. Groups of 20 or more qualify for discounted rates when scheduling at least two weeks in advance. For more information, phone (901) 521-9699 or visit civilrightsmuseum.org.