New York Power Authority
September 15, 2022
0 Comments
---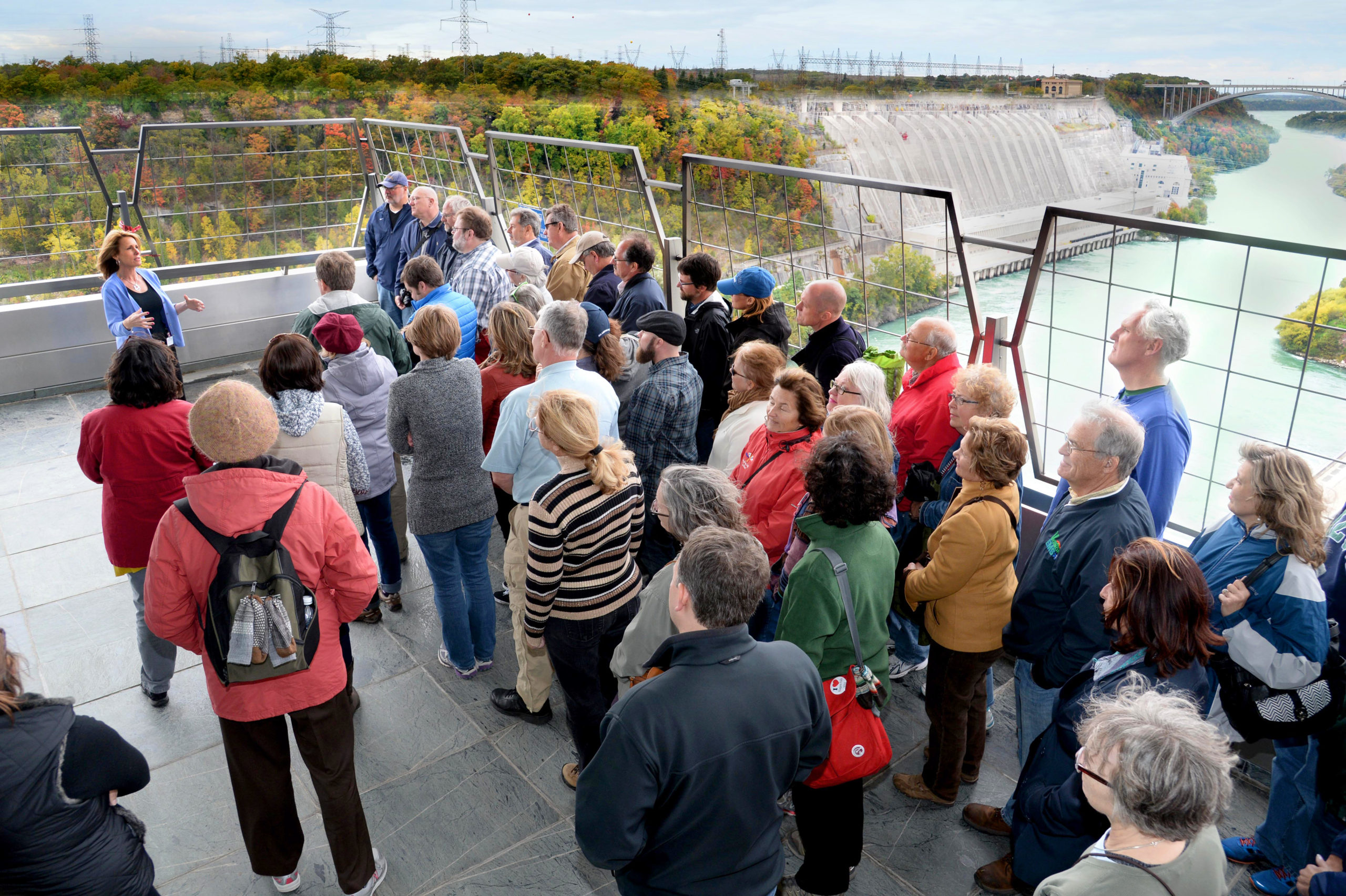 ---
Exhilarating, Educational and Electrifying Fun for All!
Enjoy hours of free "Powerful Fun" at the New York Power Authority's Visitors Centers across the state. Easy to get to and with features to make all bus tours welcome, including ample free bus parking, driver rest areas, guided tours, dining areas for catered meals and brown bag lunches and handicap-access.
Niagara Power Vista is just minutes from Niagara Falls at the Niagara Power Project in Lewiston, NY. Discover more than 50 interactive energy and STEM-focused exhibits, plus stunning views from 350 feet above the Niagara River Gorge. See the largest single producer of electricity in New York State—the Niagara Power Project—owned and operated by the New York Power Authority, the largest state electric utility in the nation.
Journey through the past, present and future of electricity at the John S. Dyson New York Energy Zone in Utica, adjacent to the Utica Zoo! At New York State's only learning center for everything electric, you will be immersed in famed cinematographer Douglas Trumbull's 3-D Movie Imagination! Test your skill as a drone pilot flying over huge transmission towers. Tinker in an old-fashioned electricity lab like Thomas Edison. Learn about the history of electricity.
21st century power generation meets 19th century living will at the Blenheim-Gilboa Visitors Center and Historic Lansing Manor. Housed in a 19th-century dairy barn, the visitors center features interactive exhibits demonstrating the unique way the Blenheim-Gilboa Pumped Storage Power Project makes power. Listed in the National Register of Historic Places, the Lansing Manor is an early American country estate filled with authentic furnishings and a classic example of Federal period architecture.
Enjoy the power generation journey in a dramatic setting at the Frank S. McCullough, Jr. Hawkins Point Visitors Center and Boat Launch at the St. Lawrence-FDR Project. You'll find panoramic views of the power project and St. Lawrence River. Interactive exhibits help you understand hydropower and electricity.
Get ready! An electrifying experience awaits at all four of the New York Power Authority's Visitors Centers. Contact the Visitors Centers to reregister group tours.
Niagara Power Vista: 716-286-6661
Blenheim-Gilboa: 800-724-0309
Hawkins Point – Massena: 315-764-6679
NY Energy Zone – Utica: 315-792-8720