Texan Theater – Greenville, Texas
November 13, 2019
0 Comments
---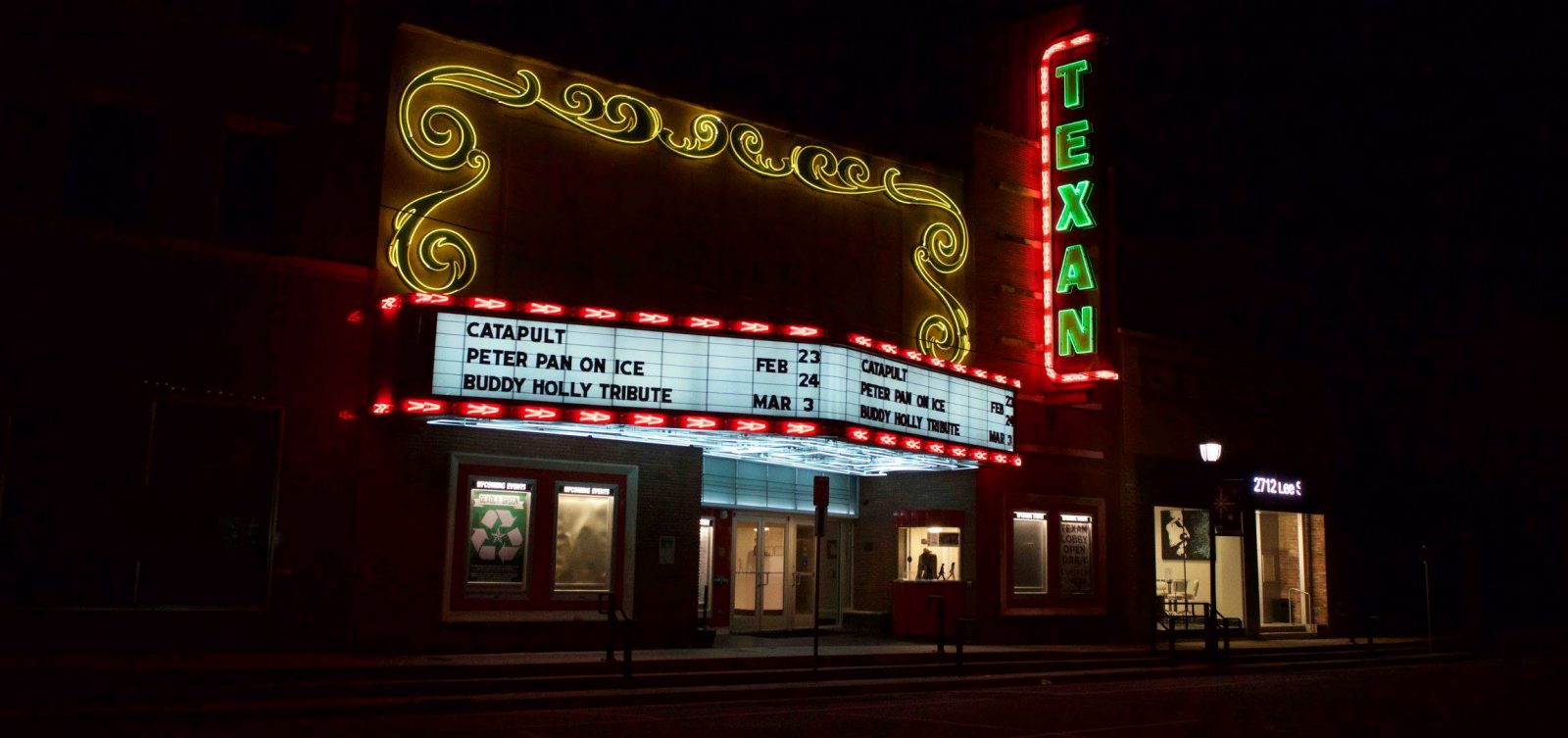 ---
Luxurious and intimate, the Texan Theater in Greenville has everything a group of music lovers, foodies or even faith-based tours would want. In a remodeled building less than one hour from Dallas, the Texan Theater provides an experience that is at once modern and soulful. To bring groups before household names without the discomfort of a huge venue, cramped lines and painful parking, add Texan Theater to an itinerary. 
With names like Exile and Tiffany on the marquee, it is no surprise that red carpet photo opportunities and meet-and-greets are common features for shows at the Texan Theater. The glamour does not stop there. Guests are welcomed into a renovated 118-seat theater, complete with state-of-the-art sound and lighting. Free Wi-Fi runs throughout, and each seat has its own electrical outlet. This guarantees there is no need to worry about one's cell phone dying while snapping that perfect Instagram photo.
Who can blame guests for taking pictures? With the contemporary luxe of the theater's décor and four-course meals, served during the concert, guests may feel compelled to share this unforgettable night and bus tour. (Word of mouth, anyone?)
For faith-based tours, the Texan Theater's quarterly Music in the Spirit is a must-see event. Choir group tours may even wish to participate in this inclusive concert. Musicians typically arrive at 1 p.m. to sign up. Sound check is at 2 p.m., and at 3 p.m., praise service begins. To amplify the spirit of unity, a potluck dinner is served with this free event.
More faith-based entertainment can be found on February 1, 2020 with Greenville Legends. This awards and dinner show will feature Gospel artist Carolyn Traylor as well as ballerina Kayla Madison and more. There is limited seating, so act now. Stay tuned to Texan Theater Greenville's schedule for a variety of secular and faith-based shows.
Stop in anytime from 7 a.m. to 7 p.m. for sumptuous drinks and combo meals at the coffee shop, located in the lobby. Grab a dark-chocolate iced coffee, some quiche Florentine or a breakfast sandwich (served all day) during a hub and spoke tour of Greenville. Whether as a café or theater, Texan Theater will be a highlight in any tour.
Tickets include the cost of dinner, gratuity and the show. Artist merchandise may be available for purchase afterwards. Free parking is available on site.
To learn more, phone (903) 259-6360, visit texantheatergreenville.com or e-Mail texantheater@texantheatergreenville.com.
texantheatergreenville.com = http://texantheatergreenville.com/
texantheater@texantheatergreenville.com  = texantheater@texantheatergreenville.com