Texan Theater Greenville
March 20, 2020
0 Comments
---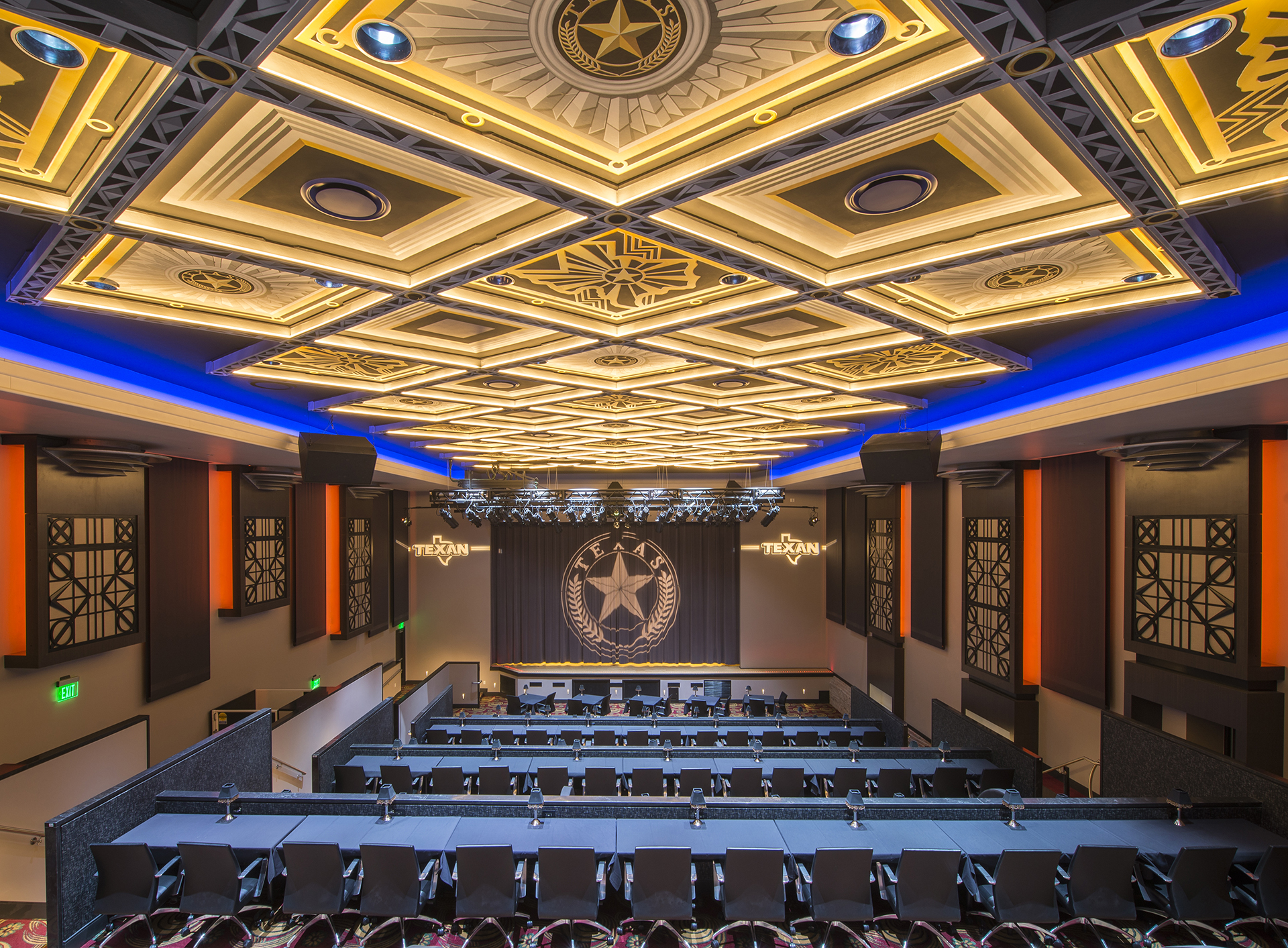 ---
Greenville, Texas
The Texan Theater Greenville is a state-of-the-art, historic venue located in Greenville, Texas. Sound and lights are on par with any theater anywhere. The surround sound and lighting make guests feel as though they were in the middle of the action. Using these capabilities and a top-notch chef, the staff works with each renter to coordinate the perfect, seamless event. Many elements of the 1920 King Opera House and 1934 Texan Theater have been preserved while modernizing as much as possible. Walking into the theater feels like stepping into a dimension of luxury and comfort.
In fact, the Texan Theater Greenville has been designed with comfort in mind. Free Wi-Fi runs throughout, and each seat has its own electrical outlet. Aisles are wide enough to accommodate coming and going, although the dutiful staff and table service makes this unnecessary most of the time. Seating that at one time accommodated 700, now holds just 114 seats with tables. Texan Theater Greenville provides the elbowroom – and dancing room – to make for a perfect relaxing event.
The concession stand/café has a delightful variety of offerings from movie candy to homemade treats to light meals, such as sandwiches and tacos, to wonderfully handcrafted and individually brewed fancy coffees made with real Nespresso coffee. To top that off, Texan Theater Greenville works with local chef James Horan from Bon Appétit Catering to prepare anything that might be desired for a preplanned event. Bus tour groups at Texan Theater Greenville are not just a part of the crowd; they are provided with special attention. The personal service makes every event something to remember. Tickets include the cost of dinner, gratuity and the show. Artist merchandise may be available for purchase afterwards. Free parking is available on site.
Stop by for a visit by heading to 2712 Lee Street, Greenville, Texas 75401. To learn more, phone (903) 259-6360; check out the website at www.TexanTheaterGreenville.com, or e-Mail texantheater@TexanTheaterGreenville.com for additional information or to book an event.