The Brown Hotel – Louisville, Kentucky
November 13, 2019
0 Comments
---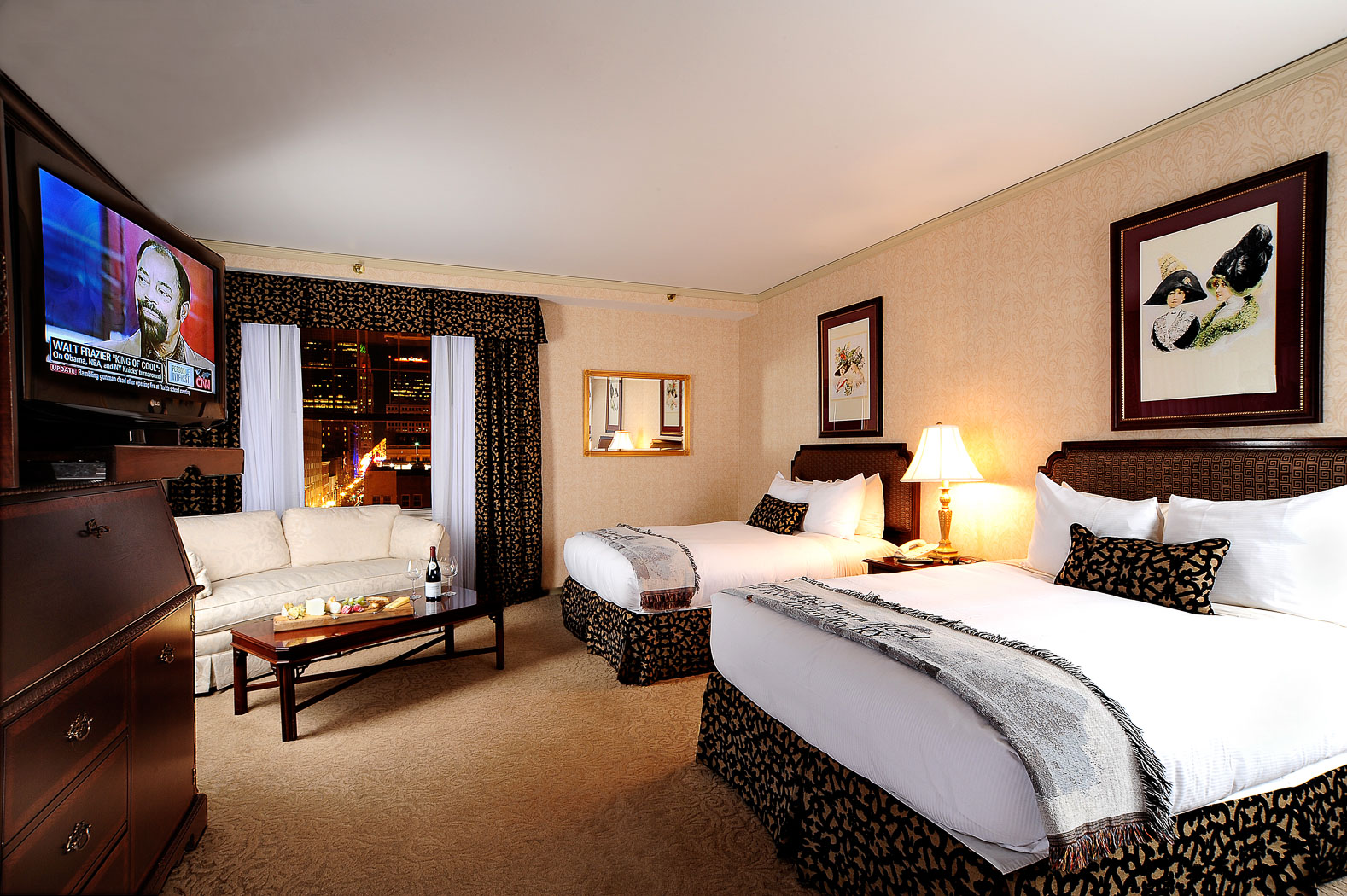 ---
A Louisville, Kentucky tradition, The Brown Hotel is beloved by generations of guests for its Georgian-Revival elegance and timeless Southern charm. Anchoring downtown Louisville with a firm grasp on history paired with 21st century appreciation for hospitality, this landmark hotel, at the corners of Fourth and Broadway, blends breathtaking architectural features with the modern amenities and services today's most discerning travelers expect. From exquisite event spaces to the city's finest dining, The Brown Hotel infuses every experience with gentility and refinement.
Listed on the National Register of Historic Places, The Brown Hotel's prime location offers easy access to many of Louisville's most in-demand attractions, including the Brown Theatre (just around the corner), the Palace Theatre (half a block) and the Kentucky International Convention Center (seven blocks). The hotel holds the coveted AAA Four Diamond rating, a testament to its setting, service and exquisite sense of style.
This style is accented in the lavish accommodations. Rich fabrics, classic furnishings and luxury finishes create the Old World residential atmosphere in The Brown Hotel's 293 guest rooms, Club Rooms and specialty suites. Individually decorated with Mahogany beds, classic wall coverings, upholstered furnishings and each featuring The Brown Hotel's signature, handwoven throw, the hotel's accommodations are Louisville's most luxurious and sophisticated. All guest room suites feature a pillow-top bed, an executive desk and an eclectic collection of artwork and accessories. Handpolished Spanish Ramora marble floors anchor spacious bathrooms featuring luxury bath amenities and plush terry robes. Monday through Friday, inroom amenities also include a complimentary copy of USA Today.
Take luxury to the next level with The Club Lounge. Located on a keyonly access floor, the Club Rooms offer unlimited use of The Club Lounge, a spacious private retreat where guests enjoy coffee, refreshments and conversation amid beautiful furnishings and artwork. The Club Lounge is a gathering spot for continental breakfast and evening wine, beer, soft drinks and hors-d'oeuvres. A dedicated concierge is available mornings and evenings to assist guests with travel arrangements and dinner reservations.
From premier fine dining in the English Grill to the light and airy elegance of J. Graham's Café to the jaw-dropping glamour of the Lobby Bar, The Brown Hotel is home to Louisville's most exceptional and memorable dining experiences.
While every meal at The Brown Hotel is memorable, the "Hot Brown" is a treat to be remembered. Indeed, it is a culinary requisite on any visit to Louisville. "The Hot Brown" is a worldfamous dish invented at The Brown Hotel in 1926. It has been featured in The New York Times, The Wall Street Journal, Southern Living Magazine, The Los Angeles Times, NBC's Today Show, ABC News with Diane Sawyer and Travel Channel's Man v. Food, and dozens of other media outlets and cookbook pages since its bakedtoperfection debut.
For guests who would prefer to drink in the history of Louisville, The Brown Hotel is the premier address on the Urban Bourbon Trail, with a collection of 150+ bourbons and bars and restaurants that know and appreciate bourbon. From bourbon cocktails like Ali's Smash and Old Fashioned to bourbon flights, The Brown Hotel is a requisite stop for bourbon enthusiasts.
For more information, phone (888) 888-5252 or visit brownhotel.com. To make reservations, send e-mails to reservations@brownhotel.com.
brownhotel.com = https://www.brownhotel.com/
reservations@brownhotel.com = mailto:reservations@brownhotel.com