The Edgar Allan Poe House and Museum
---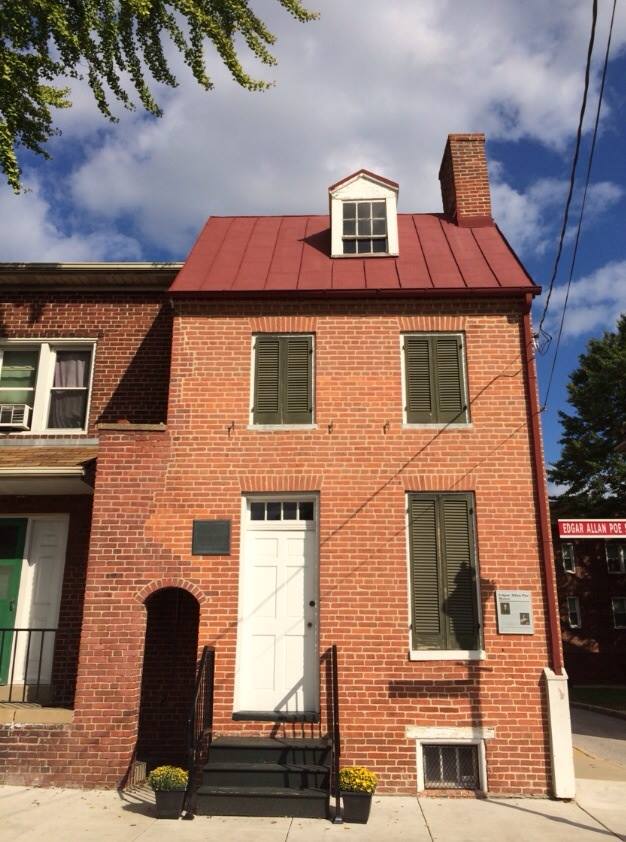 ---
By: Melissa Stanek
Baltimore, Maryland
"Never to have suffered is never to have been blessed," wrote Edgar Allan Poe. It is not hard to imagine that Poe did more of the former in his life, but groups find delight in what people call "disturbing and ethereal:" The Edgar Allan Poe House and Museum in Baltimore, Maryland.
From 1833 to 1835, Poe lived in this small house with his aunt, two cousins and grandmother. The house is preserved with the original woodwork and plaster walls, exterior and interior fabrics. With claustrophobic winding staircases, visitors get a tangible feeling of what Poe's life and thought processes may have been like.
Though unfurnished, the museum contains artifacts from Poe's life. Poe's portable writing desk and chair are on display. After all, Poe wrote seventeen of his stories and poems at this very house. Also on display are his telescope, glassware and china.
Do not forget to do some shopping for exclusive items, shirts, sweaters, books, totes and more while at the Poe House. Large groups must be split to fully enjoy Poe House, but do not require special reservations. Private tours require a filled form and 72 hours notice. Poe House is open 11 a.m. to 4 p.m., Thursday through Sunday. To add this uniquely literary stop to an itinerary or for more information, visit poeinbaltimore.org.