Bar Harbor Historical Society
---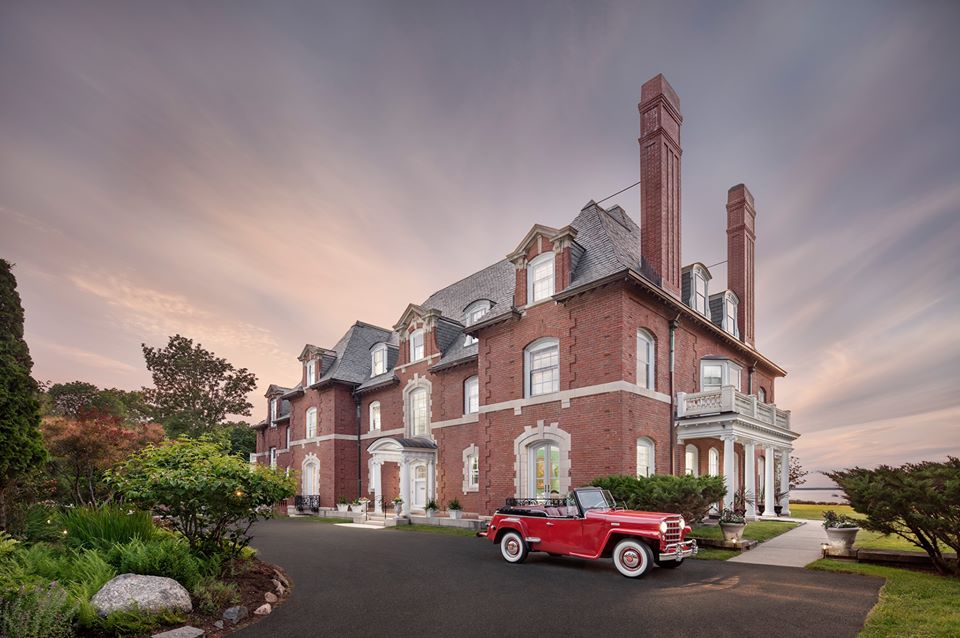 ---
Few destinations offer a more personal immersive historic and cultural experience than the LaRochelle Mansion and Museum in Bar Harbor, Maine.
Operated by the Bar Harbor Historical Society, the 13,000-square foot, waterfront, Colonial Revival-Chateaux styled mansion was built in 1903 for the Bowdoin family (George Bowdoin was the great grandson of Alexander Hamilton) during the peak years of Bar Harbor's Golden Age. It was a time when the wealthy elite, and artistically inclined from Boston, New York, Philadelphia, and other major cities, flocked to Maine to escape the stifling heat and foul effluvia of a chaotic urban landscape. These summer "cottagers," created a grand summer society whose members included a who's who of industrialists, diplomats, socialites, and politicians include J.P. Morgan, Joseph Pulitzer, John D. Rockefeller, Jr., and Acadia National Park co-founder George Dorr. Their passions, interests, and fortunes led to the creation of what is today one of America's most popular national parks, a destination, and institution whose fortunes are inseparably intertwined with the communities of Mount Desert Island.
LaRochelle is the only mansion of its kind accessible to the public.
Referred to by some as the "Downton Abby" of Maine, LaRochelle features more than two floors of exhibits, displays, and ornate period rooms bestowed with many of their original furnishings. Marvel at the intricate table setting in the formal dining room, while at the same time experience the sparse yet dignified quarters occupied by the head housekeeper. Featured exhibits profile the area's earliest Native American inhabitants as well as what every aspect of life was like for both summer people and year-round residents; Some include rare and original audio and video recordings; The Great Fire of 1947, which leveled dozens of estates and burned tens of thousands of acres is covered in depth.
Expansive lawns and gardens designed by renown landscape gardener Beatrix Farrand surround the towering brick structure with its hand-cut slate roof.
Combined, the house, contents, and exhibits tell the stories of people from every walk of life and station in society who have been drawn to this special place that continues to resonate with, and inspire, as much today as it did more than 100 years ago.
LaRochelle Mansion and Museum is open seasonally from May through the end of October. Group tours are encouraged and rates vary. There is a small gift shop on premises and designated bus parking and drop off spots on street at the edge of the property. Find out more by visiting
www.barharborhistorical.org or calling 207-288-0000.