Clinton, Iowa
March 10, 2021
0 Comments
---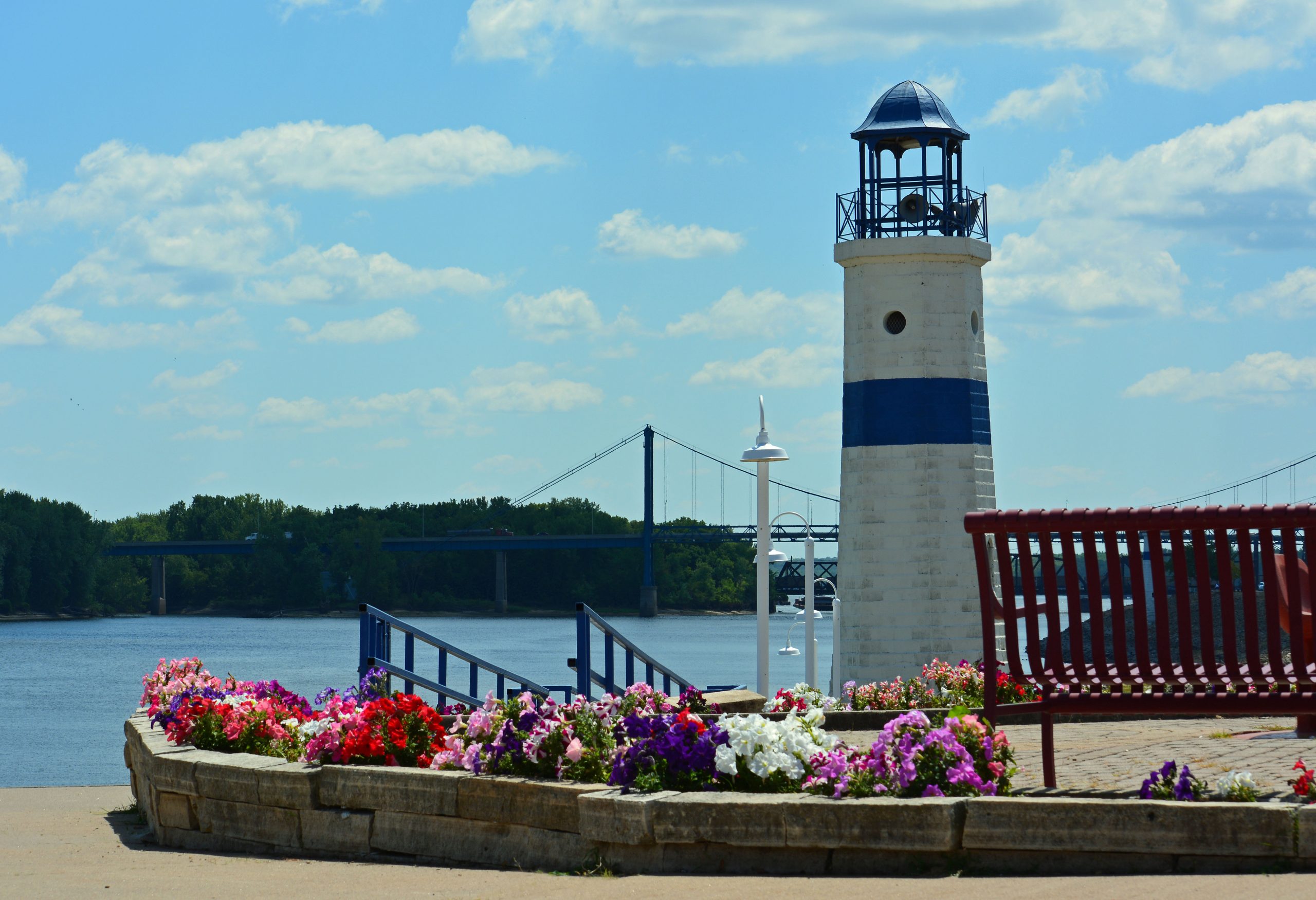 ---
Combine the nostalgia of a classic Midwest river town with the natural beauty of the Mississippi River Valley, and you find yourself in picturesque Clinton, Iowa.
Visitors to our downtown districts can find restaurants, antiques, unique gift items, and a farmers markets. In fall 2021 downtown will also host the inaugural collection of the Clinton County Walk of Fame display highlighting people with ties to our community who have gone on to achieve great things.
On the riverfront guests can find our Showboat Theater with professional stagecraft, the Candlelight Inn and its famous Chicken George, the Freedom Rock, playgrounds, a visitor's kiosk, and of course, the mighty Mississippi. Lined with benches and marked in half mile increments, this is the perfect way to spend an afternoon.
If you are looking for something to get you moving, check out the Discovery Trail or the outdoor Fitness Zone on the riverfront. Bikes are available to rent for $1 an hour. Take in a baseball game at the Nelson Corp field, or play 18 holes at Valley Oaks. Plus summertime brings Thursday night Music on Main Street, and once a month the fantastic Finally Friday concert series held in the open air bandshell.
Spark your brain cells and spend time with interactive displays throughout the Felix Adler Discovery Center and the Sawmill Museum. History buffs will relish a trip through the Clinton County Historical Museum, (and be sure to see the antique fire truck!)
Plan ahead to tour the incredible George M. Curtis Mansion with its ornate woodwork, massive fireplaces, Tiffany glass windows, and time-period artwork. Visit during regular hours or call to make arrangements for other times.
A little north of Clinton proper are the breathtaking views of Eagle Point Park. And just across the river is Fulton, Illinois, with its authentic Dutch windmill, plus the scrumptious offerings of Krumpets bakery and restaurant. If French macrons and mouthwatering pastries are your thing, this is a must-see.
Whether you are looking for entertainment, antiques, history, family fun, or simply the nostalgia of a classic American river town, Clinton, Iowa is worth the trip!