Martinsburg Berkeley County CVB
January 14, 2021
0 Comments
---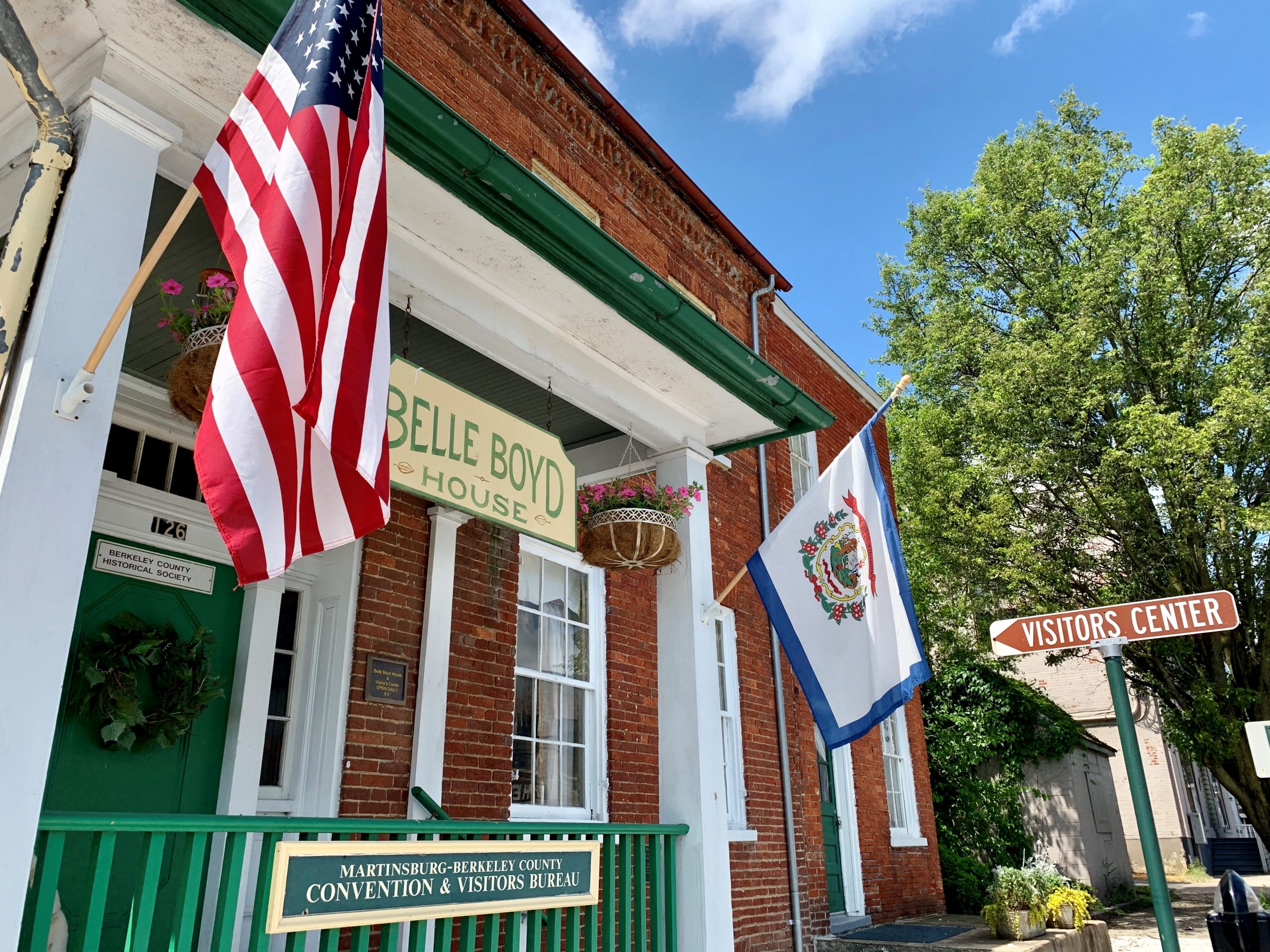 ---
Martinsburg-Berkeley County CVB
Martinsburg, West Virginia
Shoppers and history enthusiasts find hours of entertainment in Berkeley County, West Virginia. The rich history of the area links to events from before the Revolutionary War through the Civil War. Surrounded by historic sites, Martinsburg provides the perfect picturesque downtown for hub and spoke tours or good old-fashioned shopping sprees.
It is time to park the bus and let tour passengers explore. The peaceful and delightful town of Martinsburg has great finds at every turn. With innumerable shopping opportunities, the quaint downtown area is sure to charm visitors. The store windows shine with artisan décor, quality clothing, spa-worthy luxuries, and antiques only available in such a historic place. Word to the wise: pack an empty suitcase to carry all the new treasures one will find at the downtown shops.
Are you feeling peckish after shopping? Groups find a selection of delicious food at Martinsburg's many restaurants. Choose between world cuisines or simply go straight to dessert. Visits to DeFluris Fine Chocolate, Everything Cheesecake, and Latte Da Cupcakery will satisfy anyone's sweet tooth.
For more eclectic shops and tasty eateries, groups head 10 minutes away to Shepherdstown. Groups visiting Shepherdstown find the only thing more alive than the local arts scene is hospitality.
It is easy to make a group tour historical in Berkeley County. Historic sites like Morgan Cabin – the home of one of West Virginia's first white settlers, the General Adam Stephen House, and The George Washington Heritage Trail pull history from the past and into today. Groups can even see George Washington's outdoor bathtub. There is an ample amount of Civil War sites, as well. Groups can visit the Martinsburg B&O Roundhouse to see the place once destroyed by Stonewall Jackson's troops in 1861. Men, of course, are not the only participants in the war. Check out the house of Confederate spy Belle Boyd at the aptly named Belle Boyd House.
These opportunities and more wait for motorcoach tours in Berkeley County. For information on how to add Martinsburg-Berkeley County to an itinerary, visit travelwv.com, phone (304) 264-8801, or download the CVB's free app, Visit Martinsburg, WV.