Maritime Museum of San Diego
The Maritime Museum of San Diego experience includes admission to a world-class collection of historic sailing ships, steam-powered boats, and submarines, each offering entertaining and educational exhibits. With an international reputation for excellence in restoring, maintaining, and operating historic vessels including the world's oldest active sailing ship, Star of India, the Museum is ranked as one of the nation's top attractions offering self-guided tours, docent-guided group tours, tall ship charters and historic bay cruises, year-round public events, educational programs, and a distinctive venue for corporate/private events. The Museum is open daily along Star of India Wharf at 1492 North Harbor Drive, San Diego, CA 92101-3309. 619.234.9153. Sdmaritime.org.
---
REDDING CONVENTION & VISITOR BUREAU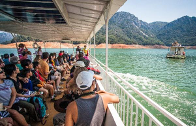 Redding is the largest city in UpState California and claims the state's sunniest city with 300 days of sun. Surrounded by National and State parks, historical sites, mountains, volcanoes, lakes, waterfalls, caves, and agritourism, is an ideal hub for outdoor group exploration. Inside our history, culture, arts, eateries, breweries, and quaint downtown offerings, make Redding a formidable travel destination.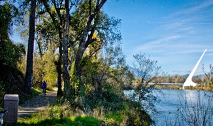 Your first stop at the heart of Redding is the Sundial Bridge,  one of the world's largest working sundials and an architectural and artistic marvel.
The Sundial Bridge links the north and south campuses of Turtle Bay Exploration Parks 300 acres of fun. This regional treasure hosts natural history, science and art exhibits, wild animal shows, freshwater aquarium habitat, an amazing arboretum and botanical garden, featuring our new winter exhibit, the 'Garden of Lights.'
Less than an hour from Redding explore Lassen Volcanic National Park, with incredible mountain scenery reminiscent of Yosemite and fascinating thermal wonders similar to Yellowstone with a fraction of the visitors. Lassen offers painted dunes and geothermal features with natural occurring lakes, the only place on the planet where all categories of volcanoes; shield, plug dome, cinder cone, and composite, are located.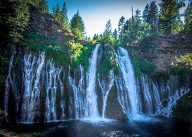 For ecofriendly portfolio's consider featuring McArthur-Burney Falls Memorial State Park. The centerpiece, the majestic 129-foot Burney Falls, claimed by President Theodore Roosevelt as the "The Eighth Wonder of the World."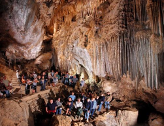 In a stopover trip, add the "Shasta" experience, enjoy Shasta Lake, Lake Shasta Caverns, and Shasta Dam. The Lake Shasta Caverns experience is "Three Adventures in One." A catamaran scenic cruise across the emerald Shasta Lake, a pleasurable bus ride to the impressive limestone caverns, and a guided tour featuring a surprisingly 38 different cave formation with prehistoric Jurassic fossils.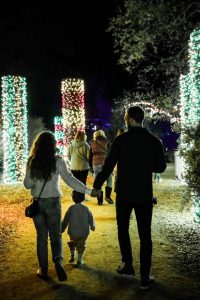 Although Redding is famous for its outdoor recreation, the activity continues when the sun goes down! Redding's Arts and Culture scene awarded a California Cultural District designation, is home to nearly 70 public arts sites and more than 50 restaurants, bars, breweries, and coffee shops. Regional, National, and International performing artists frequent the Art Deco Cascade Theatre and Redding Civic Auditorium, while the Carter House Gallery, and Old City Hall feature art and cultural installations, coupled with Wintu Cultural Center with Native American artifacts. 
Redding's offers elegant group and bus friendly lodging accommodating the most discerning tastes with robust itineraries aligning with established portfolios to ensure a sought-after, qualifying experience in the hub of UpState California.
---
Selling Alaska
Visit Anchorage offers travel planners online training to sell its destination
By Karla Nagy
In an effort to maximize their city's tourism potential, Visit Anchorage and anchorage.net are offering an online training program designed to AWE travel and tour planners – that is, turn them into Anchorage Wild Experts.
Located in the Southcentral region of the state, Anchorage touts itself as a destination with big city amenities coupled with wild outdoor adventure. With 14 museums and cultural centers, a list of restaurants offering international cuisine from Mediterranean and pizza to Mexican and sushi and everything in between, entertainment options that include an opera company, several theater troupes and even a Hard Rock Café, along with shopping that ranges from Native crafts and locally-produced items to art galleries and malls, Anchorage provides a distinctive metropolitan experience. To continue reading click here.
---
Kitt Peak National Observatory
Tohono O'odham Nation, Arizona
By Bill Buckingham, Kitt Peak Observatory Visitor Center Manager
Situated upon a nearly 7,000 feet peak in Arizona's Quinlan Mountains is the world's largest collection of optical and radio telescopes in the world. Astronomers from across the U.S. and around the world utilize the telescopes to push the boundaries of knowledge of the cosmos. Located 56 miles southwest of Tucson, Arizona on the Tohono O'odham Reservation, Kitt Peak National Observatory welcomes visitors, as well as astronomers. To continue reading click here.
---