Columbia Gorge Interpretive Center Museum
---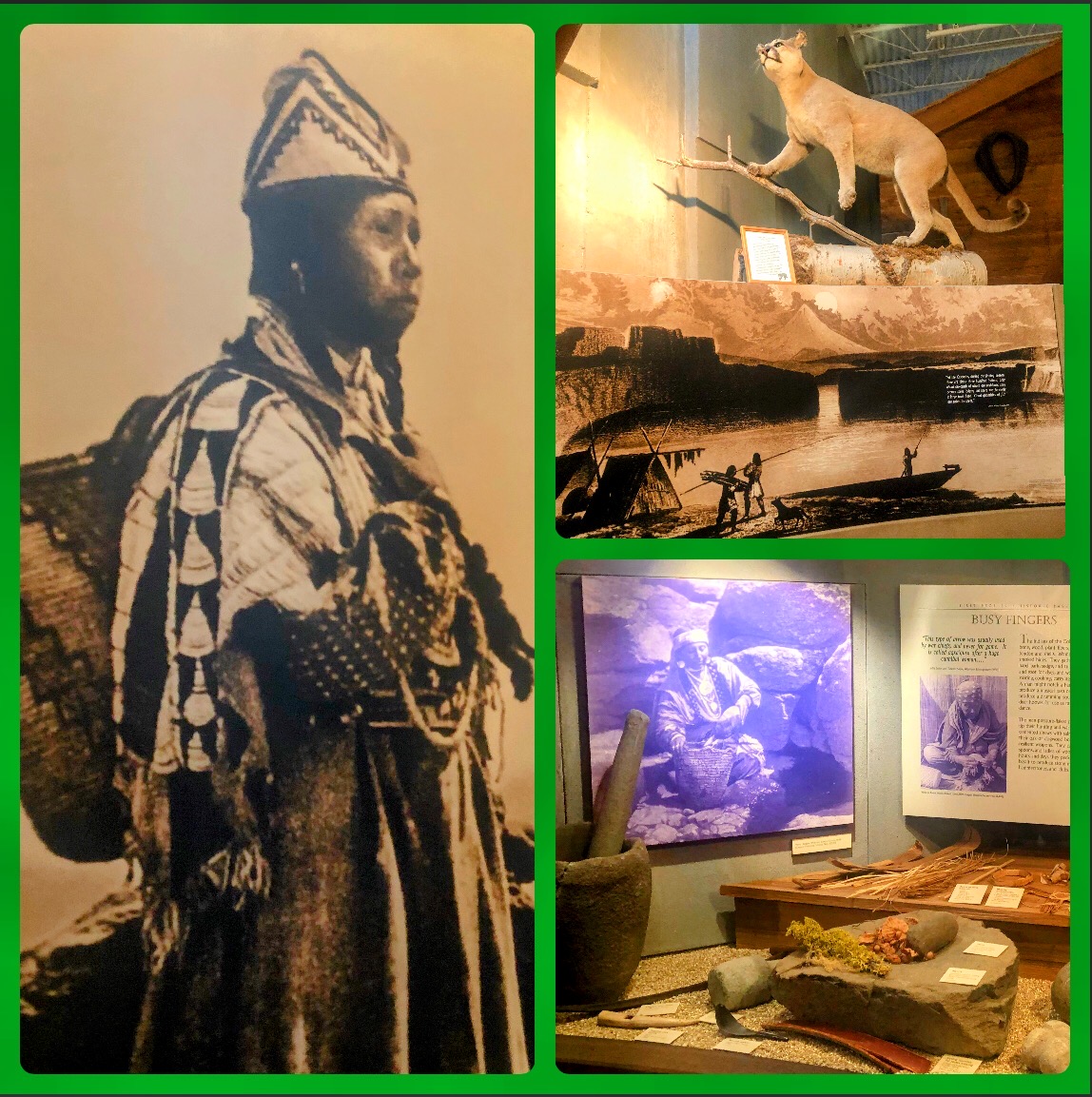 ---
The Columbia Gorge Interpretive Center Museum (CGICM) is in the heart of the Columbia River Gorge in beautiful Stevenson Washington, Skamania County. Stop in and explore the diverse and unique heritage of the first nations that fished and traded on the Columbia River to the first settlers to arrive via the Oregon Trail in search of a new beginning.
Prior to the building of the dams, the portion of the Columbia River bordering today's Skamania County was known for its rapid waters (Skamania is a Chinook term meaning "Swift Waters"). The Cascade Rapids, 7 miles long, historically served as a trading hub for over a dozen Native American Tribes throughout the area, including the Cascade, Chinook, Yakima, and Wishram Indians. On display at the museum is a wide variety of petroglyphs, baskets, tools, and jewelry highlighting the creativity and beauty of Skamania's First People.
While visiting CGICM learn about the Legend of Coyote "The Creator" and Tsagaglalal "She Who Watches," a female Indian Chief of the Wishram people frozen in time. As well as a look into local village life from fishing, plank homes, to the first Native American Woman in Washington to own land, Kalliah known as "Indian Mary." Also, view a replica of the largest archaeological find in Washington, "Clahclehlah" Village, where ½ a million artifacts were found and preserved.
The museum is dedicated to preserving the stories and culture of the Columbia River Gorge and the incredible people that traveled and forged a path through time and rock.  It also features a Rosary Collection featured in the Guinness Book of World Records, a 1917 Curtiss Bi-Plane, as well as Russian and Japanese heritage.  Learn how Skamania County became Washington's first "Sasquatch Refuge." And why 1,000's of couples have anxiously ran to Stevenson to tie the knot! The Museum is open 7 days a week, 9-5 pm, for more information/ admission cost please go to www.columbiagorge.org.   Be on the lookout for CGICM's Mascot "Gifford P. Twiggs," their friendly Sasquatch, as you dive into the rich history, geology, and culture of the Columbia River Gorge…Welcome to Small Town USA!