Frederik Meijer Gardens & Sculpture Park
November 16, 2022
0 Comments
---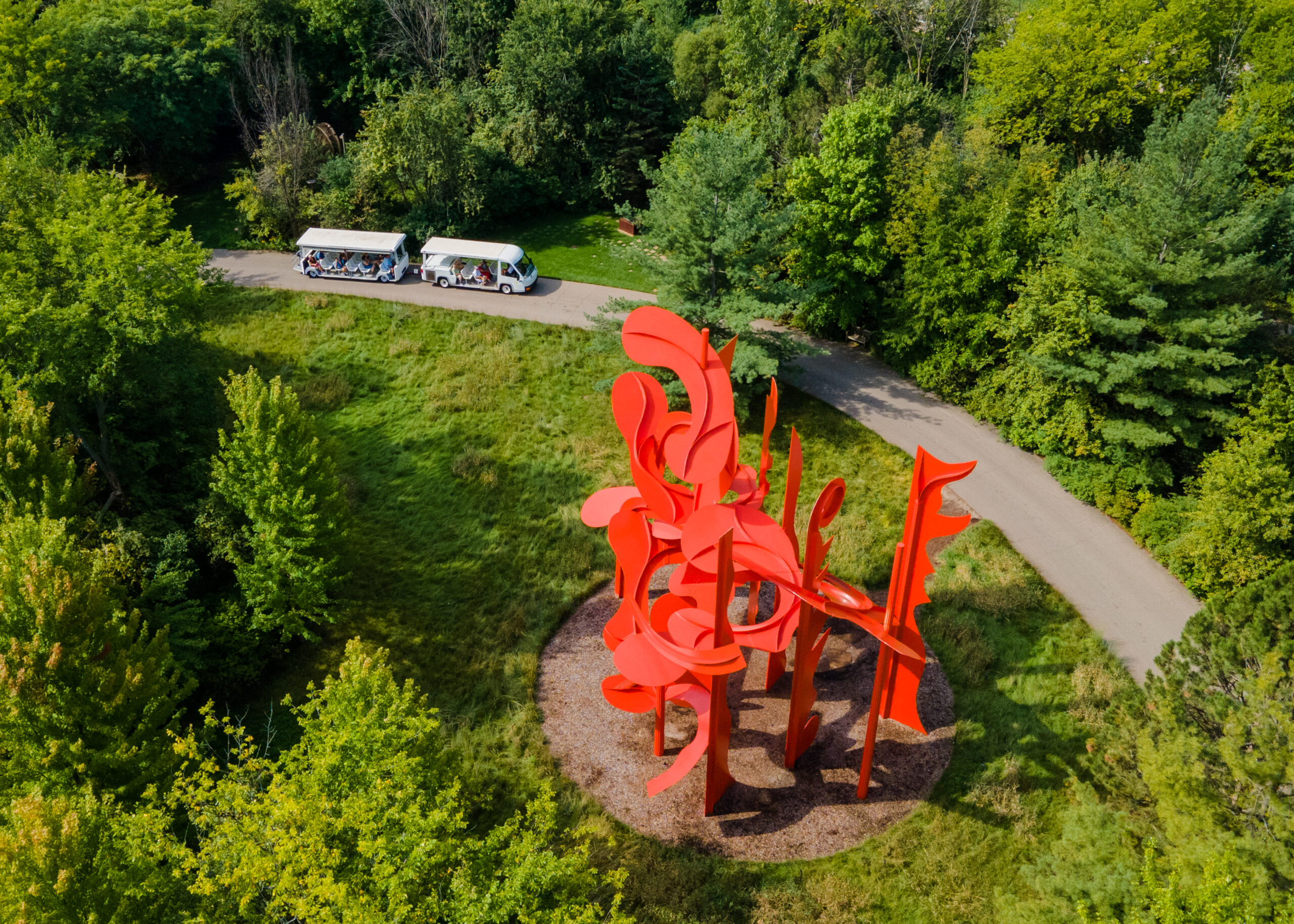 ---
It's always time to visit Frederik Meijer Gardens & Sculpture Park in Grand Rapids, Michigan! Year-round, we welcome visitors eager to encounter our indoor and outdoor facilities for the first time or anew, as all aspects of our expansion were ready by July 2022. With a 158-acre main campus, nearly four miles of walking trails, and the Richard & Helen DeVos Japanese Garden offering its own distinct experience, Meijer Gardens has plenty of room for guests and groups to safely wander and wonder inside and out, in every season—and relax on narrated tram tours during warmer months.
Delighted tour groups have experienced the beauty of our many gardens and conservatories, permanent sculpture collection of 200 works by artists worldwide, and three beloved and highly regarded annual horticulture exhibitions. University of Michigan Health–West: Christmas & Holiday Traditions twinkles with dozens of trees and cultural displays, related happenings, and—new this winter—the outdoor Seasonal Light Experience in the Frederik Meijer Gardens Amphitheater. Fred & Dorothy Fichter Butterflies Are Blooming boasts butterflies-to-be and thousands of beauties in flight. Chrysanthemums & More! comes alive with gorgeous autumn flora and color and cheery special events.
A whirlwind of activity continues as motorcoach tours and adult tour groups enjoy new and blossoming facilities. Inside the Welcome Center, the Garden Pavilion inspires awe with Utopia, a breathtaking marble sculpture by renowned Spanish artist Jaume Plensa that fills the room and the eye. Widened corridors in our main building mean more room to take in the sights and sounds of galleries and gardens, among them the beautifully planned chaos of the Tassell–Wisner–Bottrall English Perennial Garden and its water features, sculpture, and greenery and blooms galore. Don't miss the lush spring cherry blossoms, here and in the Japanese Garden.
Wonderful exhibitions await in our expanded and renovated Sculpture Galleries. Join us November 18, 2022–March 26, 2023, for Double Take: Mel Chin & Elizabeth Turk. Visit April 28–September 24, 2023, when Under and In Between: Cristina Iglesias fills the rooms. We hope to see you soon!