Northern Pacific RR Depot Museum
March 10, 2021
0 Comments
---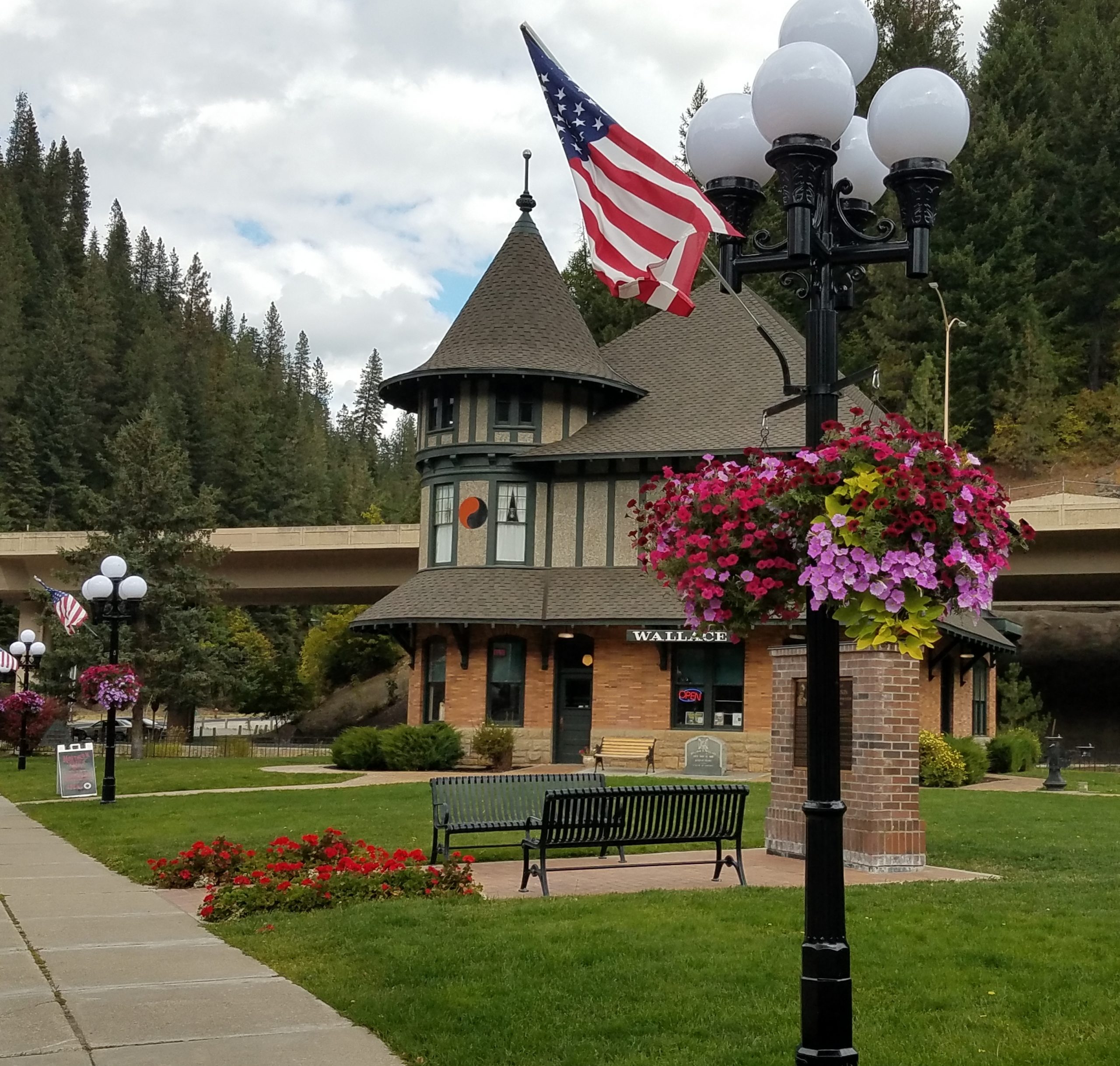 ---
The Northern Pacific Railroad Depot was listed on the US Park Service Register of Historic Places in 1976. To save this historic building from harm due to Interstate 90, in 1986, the entire building moved 200-feet south of the railroad tracks and restored as a transportation museum. A mile long viaduct was constructed over the railroad tracks.
The Coeur d'Alene Mining District was founded in 1884, and Wallace as the Shoshone County seat. The "mining camp" became the "hub" of activity for mine owners, transient miners and business people. The first narrow gauge rail was constructed into the mining district in 1886, with financial backing from Northern Pacific Railroad and soon this transcontinental railroad built a standard gauge spur line from Missoula, Montana, terminating in Wallace by 1889.
The NPR Depot was designed and constructed by Northern Pacific Railway in 1901. The beautiful chateau style architecture with a two-story turret was the building style in Wallace, mimicking many of the downtown buildings starting in 1890. This facility was used in the transportation of silver/lead ore and passengers over Lookout Pass, Idaho to the mainline rail at Missoula, Montana.
This NPR Depot was a very modern structure for the turn of the 20th century. The facility was designed with electricity, hot and cold running water basins, flush toilets, and steam heat. The women were given a fine waiting room with indoor plumbing! By 1941, all passenger services were halted, the offices were moved to the ground floor and the second floor housed the Station Master's living family.
Today the NPR Depot Museum is the bicycle trailhead for the Trail of the Coeur d'Alenes, an information center for our guests, a meeting place for families. Our transportation museum documents and educates of the railroad activities in the Coeur d'Alene Mining District, Shoshone County, Idaho.
            The Museum highlights many clean hands-on displays, new exhibits annually, bells to ring, a working 1908 telephone, family friendly restrooms and water fountains.  The grounds surrounding the Depot are grassy, with shady picnic tables and benches.
Open Daily: April 15-October 15, 2021
Northern Pacific Railroad Depot Museum
219 Sixth Street
Wallace, Idaho
208.752.0111
www.npdepot.org